"Red Carpet", the new collection from ESTHER NORIEGA for the upcoming 2018 spring-summer season, is inspired by the looks that the great red carpet actresses wear for major premieres and film awards. Esther Noriega brings that glamour to all women so they can feel like real stars.
Precisely for this reason, the place chosen for the debut of this collection was the 30th floor of the EUROSTAR HOTEL TOWER in Madrid.
"Red Carpet" is the collection that establishes the salient features of the focus the designer will give to her collections.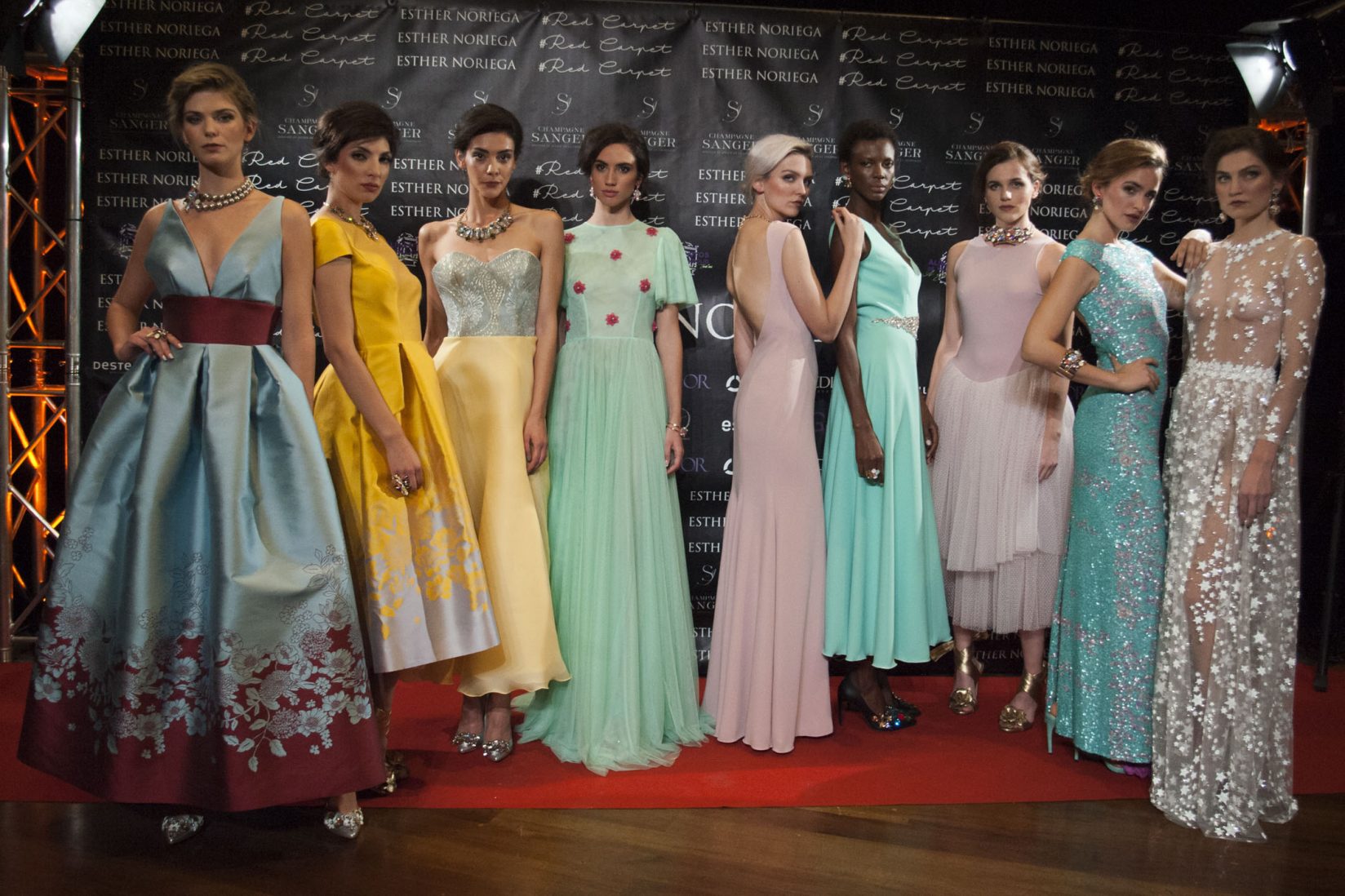 On the one hand, neutral colors such as black and white, nude pink, sky blue and black are used on fabrics such as crepe, plumetti tulle, embroidered flowers and rhinestones, motifs in black and white on silver brocade, combinations in dupioni silk in autumn-winter oriented sky blue and maroon and, on the other hand, eye-catching colors such as fun bold yellows and SANGER champagne golds, shades of sky blue, silver gray, mint green and light pink and decorated with mint green and mauve colored sequins. Dupioni silk, plumetti tulle, knits, crepe, organza and lace for the spring-summer season.
Esther Noriega exemplifies the concepts of prêt-à-porter fashion, atelier workmanship, locally manufactured lasting fashion, customizable designs with a degree of exclusivity. She's been in the fashion business for 13 years designing her collections in the province of Valladolid and her 5 latest collections have been modeled on the Mercedes Benz Fashion Week Madrid walkway.  To concentrate on the firm's internationalization is what led her to make a change of direction when focusing on collections more oriented toward party dresses.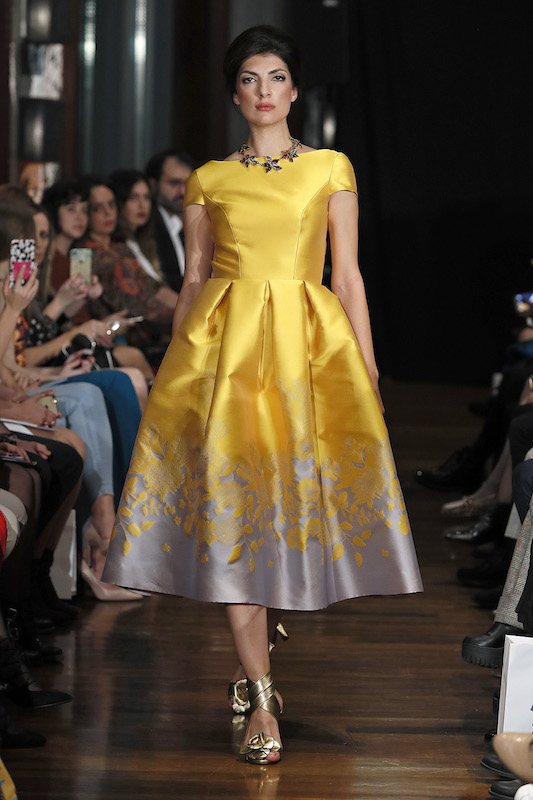 Photos Red Carpet Collection
¿TE INTERESA UN VESTIDO DE ESTA COLECCIÓN?
Solicita información sobre los vestidos de la colección
In this video you can see what is in the back of the fashion show, in the backstage, in hairdressing and makeup, a great job of many professionals who working very hard  so that the models go impeccable to the catwalk. On this occasion we have the collaboration of actress Maggie Civantos, who closed the show of the VOYAGE 360 collection.
Other collections by Esther Noriega