Fashion Show Tempo
Mercedes-Benz Fashion Week Madrid
TEMPO is a collection in markedly feminine movement, a collection that juxtaposes adagio and allegro. A slow, sensual, rhythmical tempo, a lively, energetic and cheerful tempo. The nuances of the collection turn up the volume, subtly, piano or forte and woman moves to the rhythm of a fashion sonata.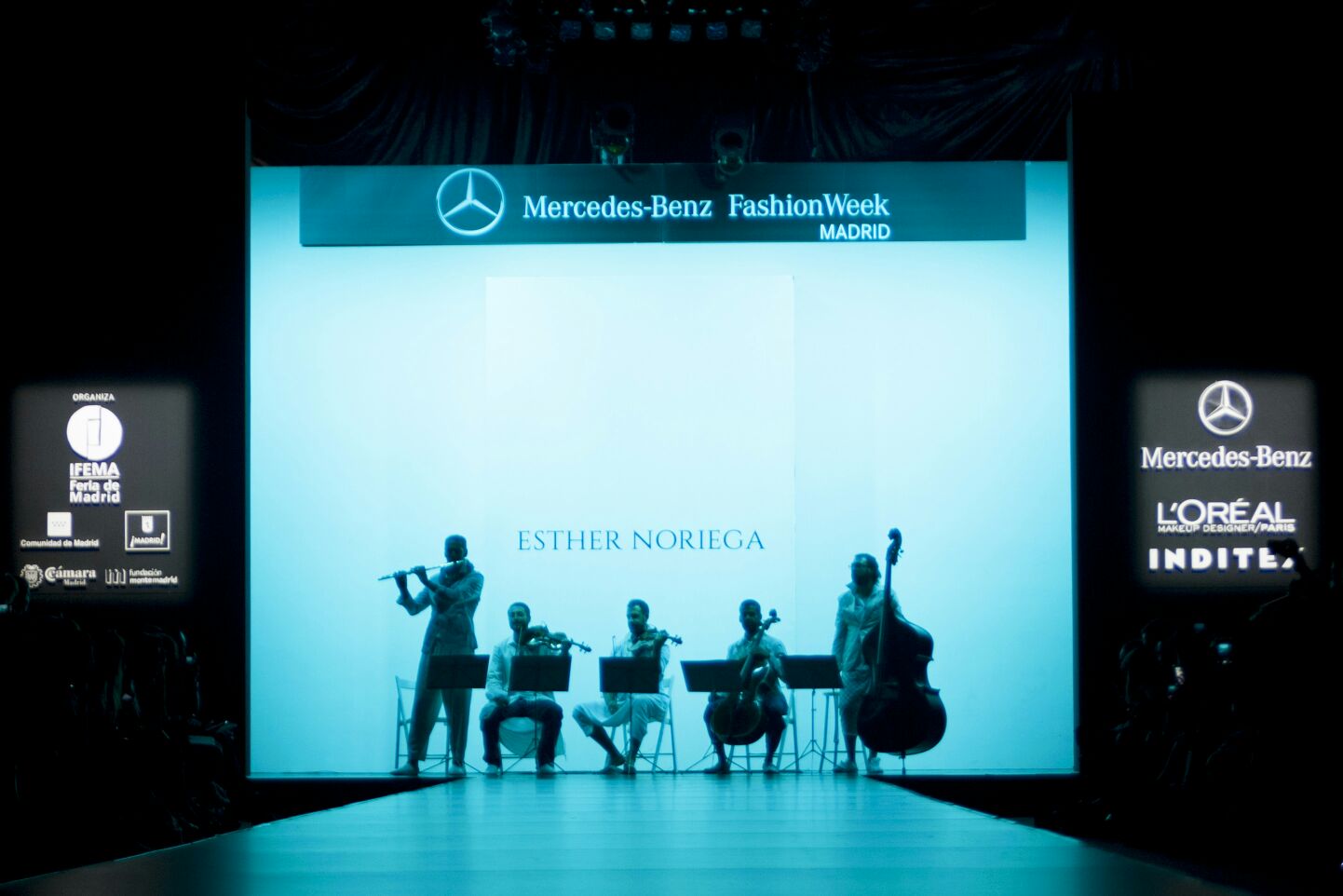 Music was the real protagonist of this collection. Thanks to two great friends, the composer Rodrigo Tamariz and the musician Pepe Lanuza, we based the entire collection on something as harmonious as music. Rodrigo Tamariz has always composed original music for all of our shows and in this case he composed a melody for a string and wind quintet directed by Pepe Lanuza. It was really amazing watching and hearing them play live while the models walked the runway.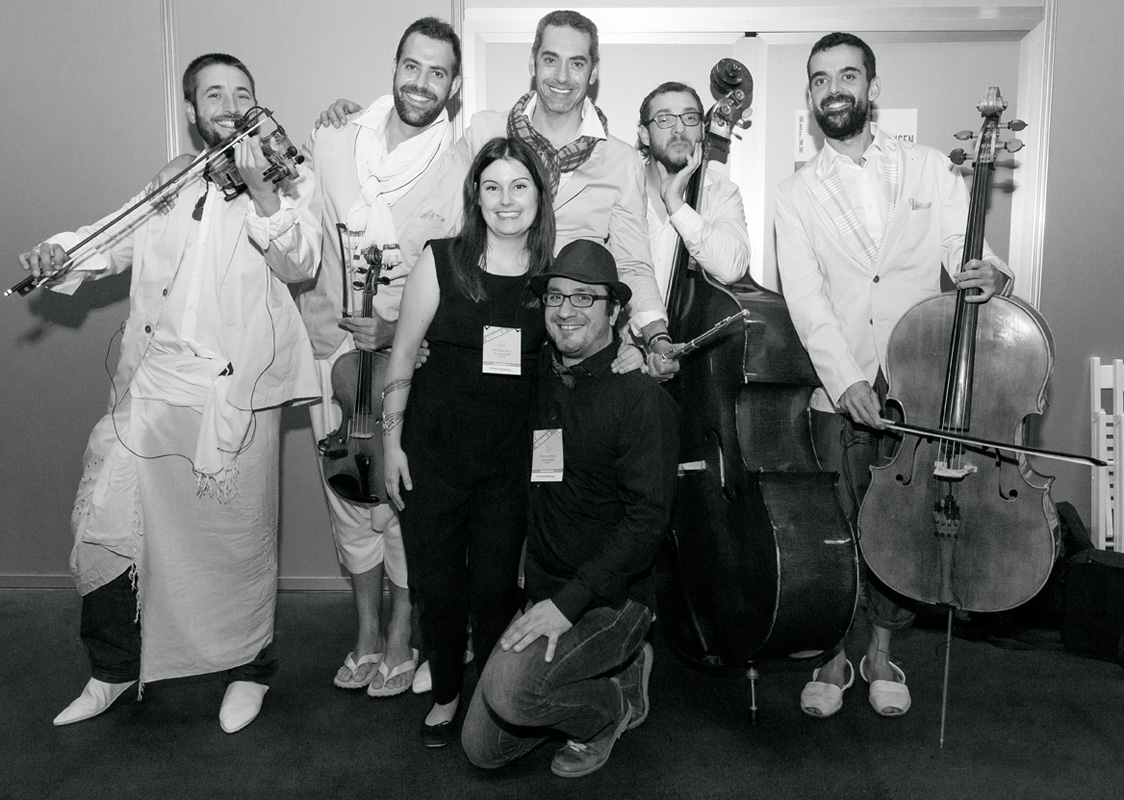 Musicans in the backstage
Nos acompañaron en este desfile actrices y amigas que siempre son fieles a la firma ESTHER NORIEGA. Muchas de ellas visten de la firma durante sus eventos mas especiales, y siempre que pueden nunca se pierden un desfile.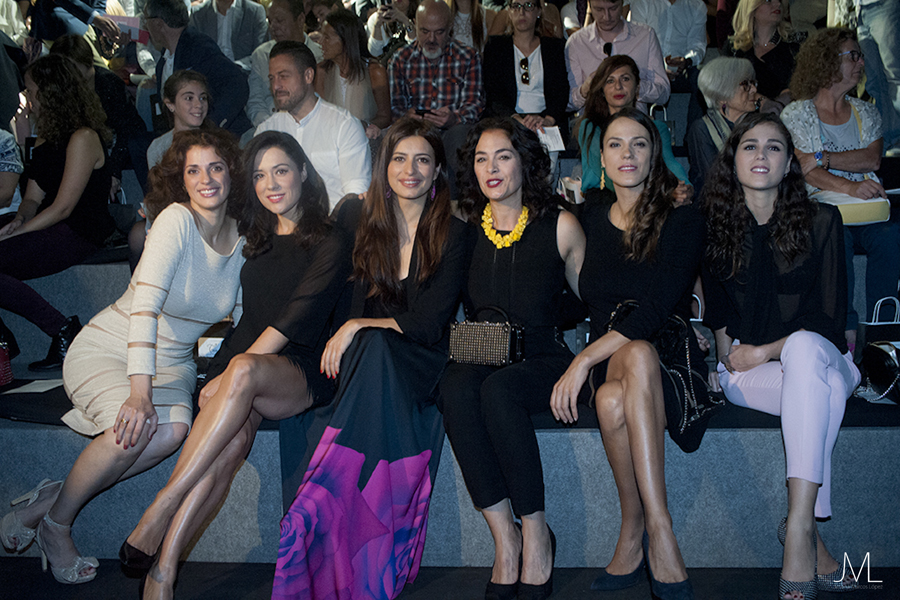 Other collections of Esther Noriega