Fashion Show Legend
Mercedes-Benz Fashion Week Madrid
Legend is a collection dedicated to the courageous woman. It is inspired by warrior women and the inner strength that all women have had throughout history. Through Legend, we wanted to reflect the processes of struggle in three phases, which are the ones the colors of the collection reflect: the warrior part is reflected by the colors black and red, which are more aggressive. After the war comes the "the warrior's rest" which we tried to capture with golden and silvery colors. And finally comes the triumph which is reflected in golden colors.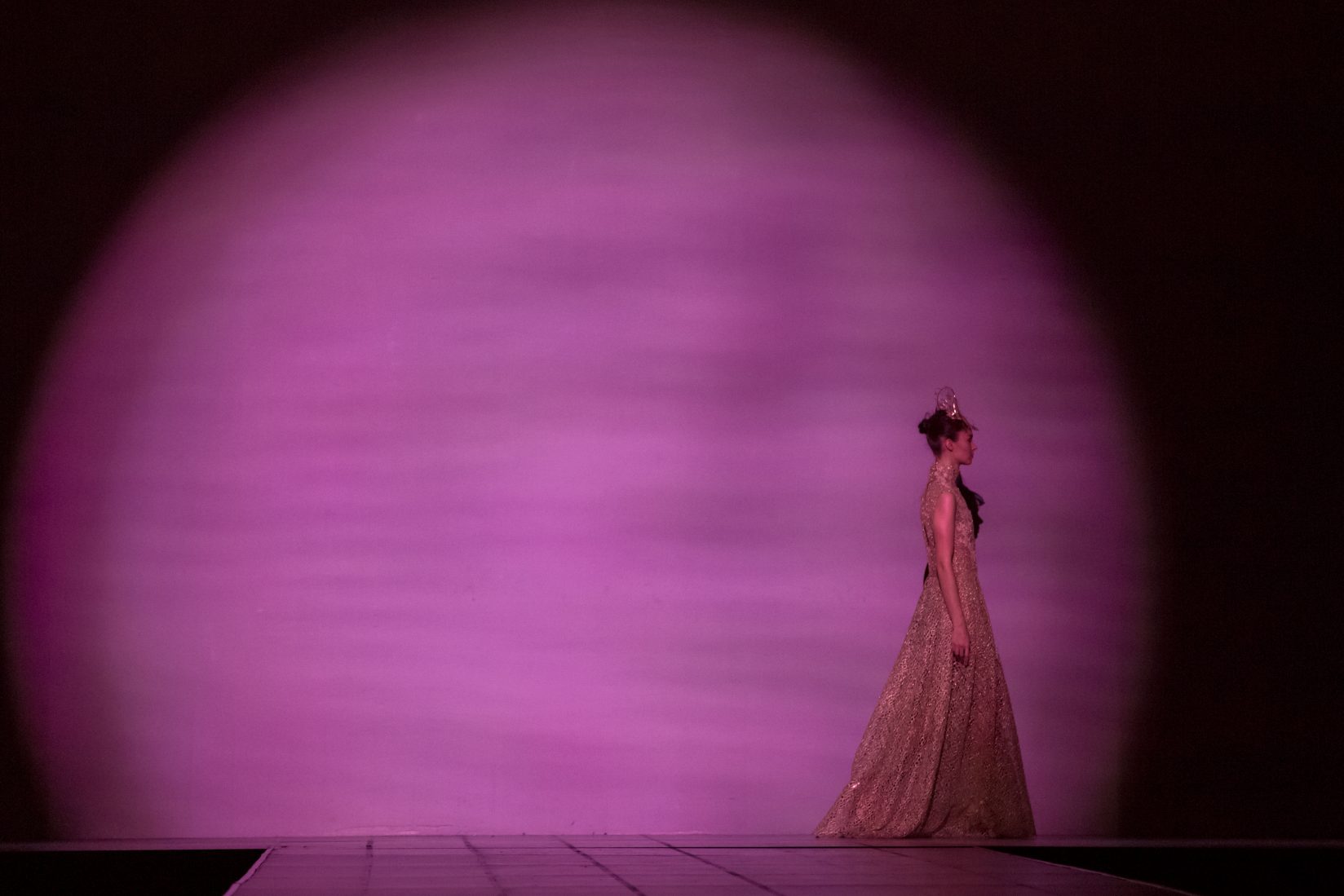 We can say that Legend is the fashion show that has raised the most emotion among the audience in attendance, and that is because we were afforded the special collaboration of the soprano Paula Mendoza, who surprised the audience by walking to the end of the runway where she began to sing live, causing everyone to rise to their feet amid applause.
Paula Mendoza's career is spectacular; she has performed as a soloist in opera, zarzuela, musical theater, as an actress and singer in several companies both national and international.
The video of the show is spectacular; we recommend that you watch it.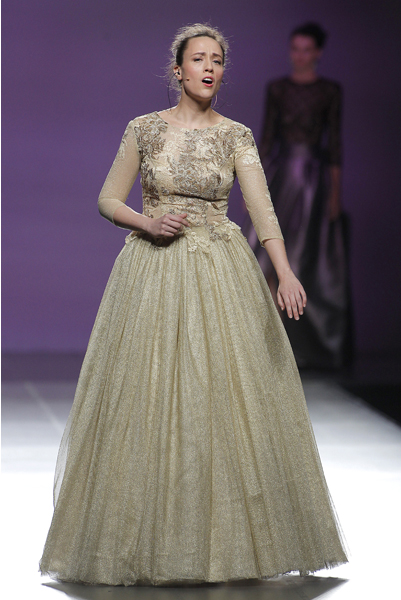 Other collections of Esther Noriega