Fashion Show: Kaizen
Mercedes-Benz Fashion Week Madrid
The word Kaizen has a very special meaning. Coming across this word one day while you are reading may lead you to change many things… Kaizen, in Japanese, means change for the better, and that change came about when we were designing the Kaizen collection.
In each collection we like to investigate and work with new fabrics or materials. Kaizen allowed us to design some fantastic patterns inspired by dreamlike themes related to Japan. We designed patterns of water lilies, hummingbirds, branches, stripes, each one of which was related to the others and thereby formed a universe that conveyed a great deal of serenity and gentleness.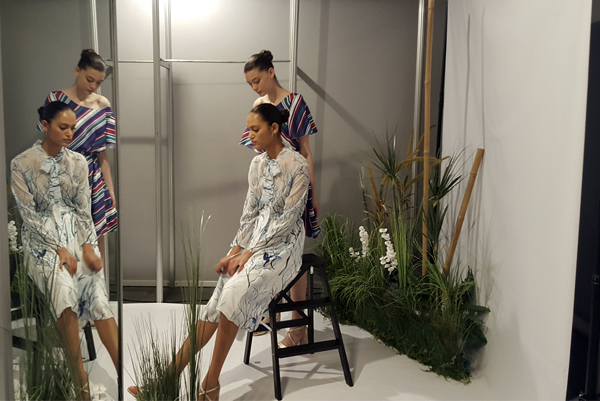 On this occasion we produced a spectacular staging. We projected the image seen to the right at the back of the runway. A very oriental landscape with cherry trees in bloom and mixed with another very western landscape: vineyards from the Sanger Winery, which is what you see at the bottom of the picture. The projection was done by Rodrigo Tamariz and you can see how the cherry blossom petals (sakura) fall and from time to time a hummingbird flies by. The background design was done by a Cantabrian painter, Nacho Pastor. The way he works is amazing and he creates small pieces as well as giant murals.
Thank you to our collaborator AV Sistemas Audiovisuales who installed the projector. And to make the staging perfect, we built a prop made of plants and reeds to hide the projector. You can see the end result in the video.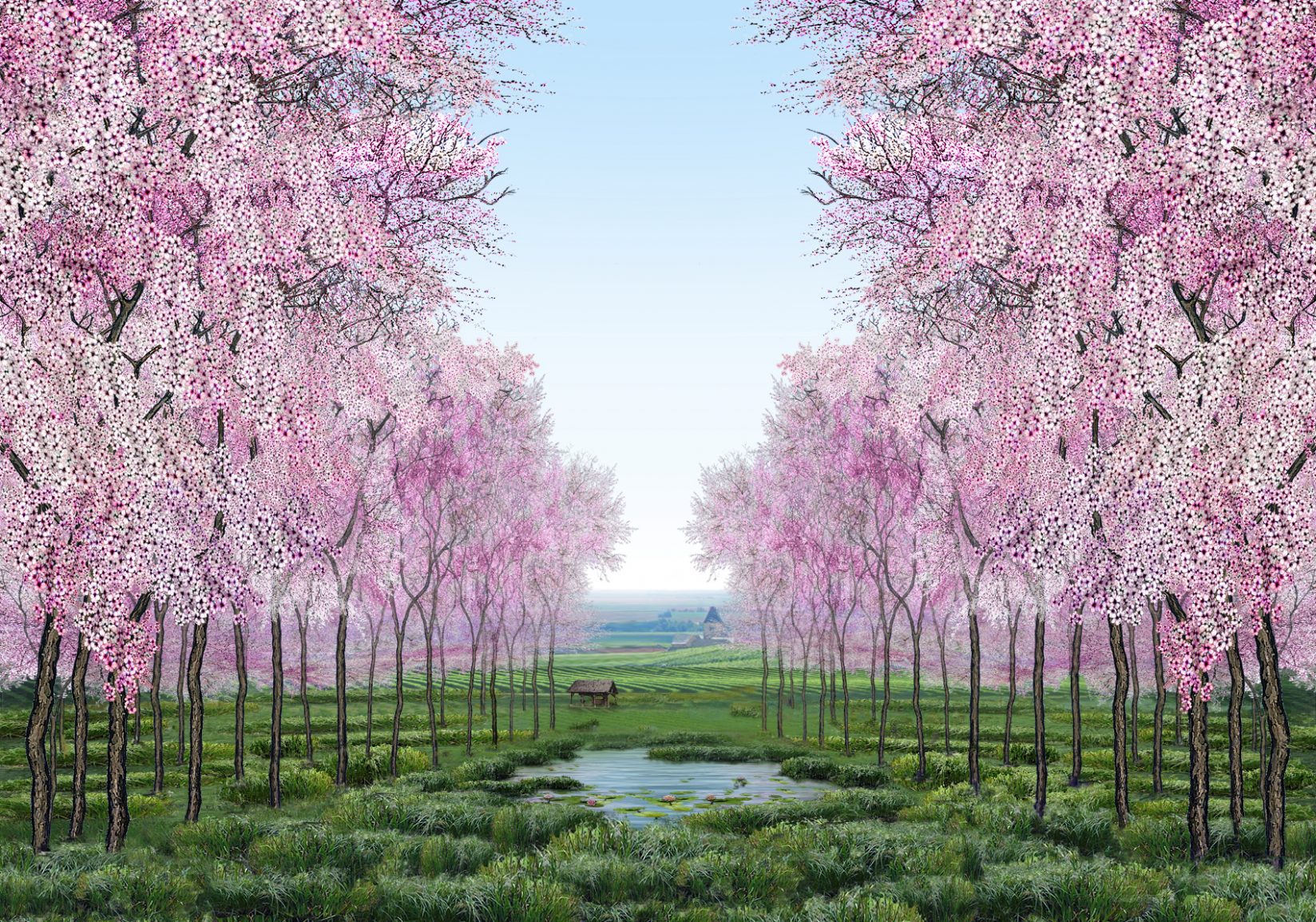 Other collections of Esther Noriega